I didn't always love music. In fact, until college, I didn't really have a "favorite band" or a "favorite genre" of music. I mean, I liked music, but I wouldn't say that I loved it. Of course, I enjoyed music, but it didn't really mean anything to me. I listened to stuff on the radio and that was about it.
But boy was I  missing out! In college, I was introduced to a wide variety of bands like Twenty One Pilots, The Head and the Heart, The Oh Hellos, Panic! At The Disco, and many others that were, quite honestly, wonderful. I started truly feeling something when I would hear music, deep in my soul, and certain songs started digging into my heart and pulling out emotions that I didn't even know were there. I wanted to swim in it, drink it in, and let it saturate me.
I think this is biblical. I think that God delights in hearing and creating music, and I think that is why it has such an effect on us. The Psalms are filled with references to singing and shouting songs to the LORD. Zephaniah 3:17 even says that God will sing over us on the day of our salvation: "The LORD your God is in your midst, a mighty one who will save; He will rejoice over you with gladness; He will quiet you by His love; He will exult over you with loud singing."

So music means something and it makes us feel things because music is inherently spiritual. It flows through us and out of us and brings with it our deep emotions, our flaws, our desires, our suffering, and our joy.
And there are certain songs that pull prayer and worship from us more than others. There are certain songs that when we hear them we are irresistibly pulled into the prayer and worship at the heart of the music, drawing us into the holy, secret places of the soul, where God dwells and delights and feels.
We each have those songs, and we each have different songs that means different things to us for different reasons. So not every song that breaks me to my knees will bring you into the same place of prayer and worship. Nonetheless, here are five songs, in no particular order, that call out to the deep reaches of my soul that only God knows.
1. Yesteryear – Feraleo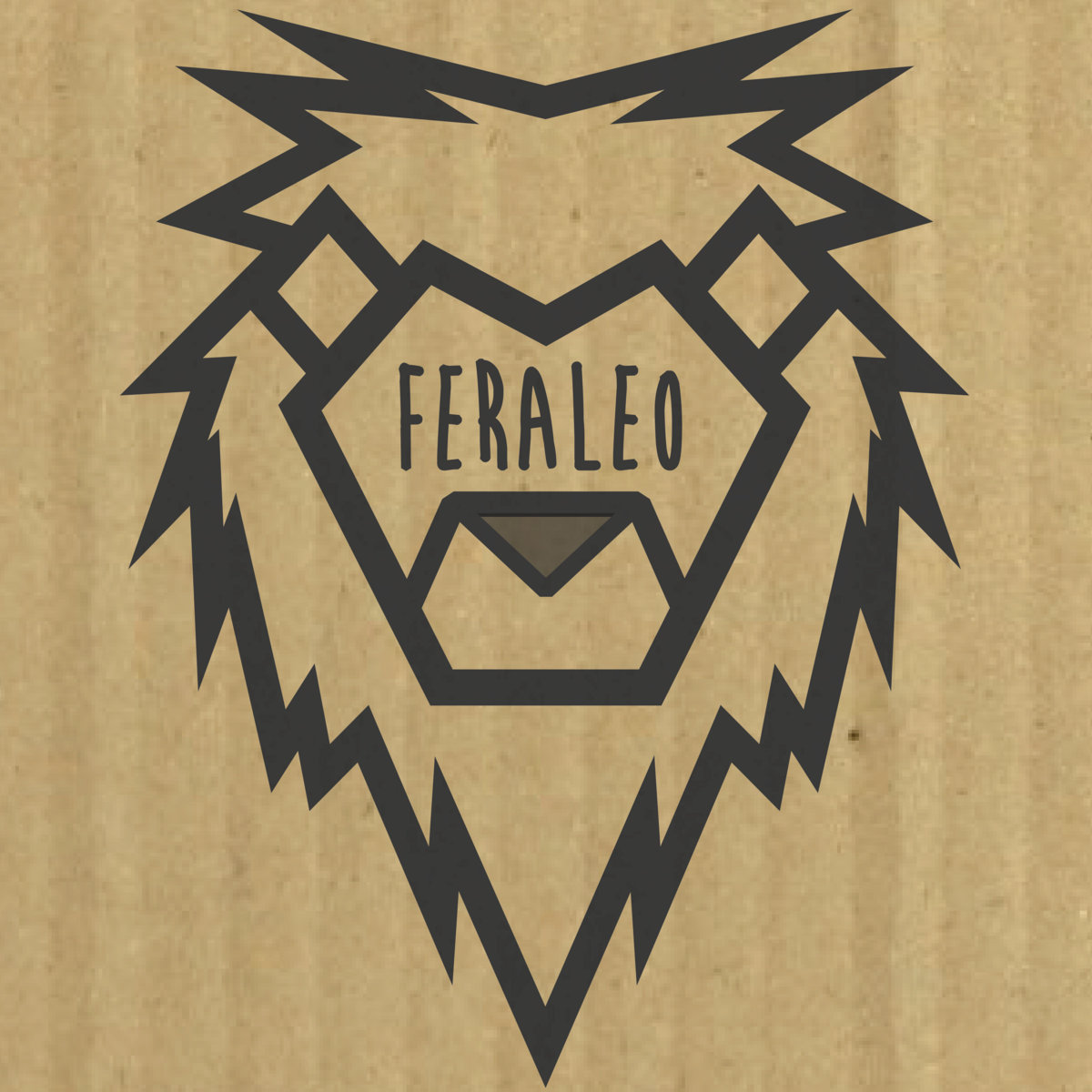 First shout out has to go to my man, Ben Lange, and his band, Feraleo. There are many songs by this band that I wanted to include here, but of all the songs on this debut album, Yesteryear sticks out as something really special.
It's confessional, raw, and authentic. Boldly and unashamedly, it cries out to God and begs for freedom of sexual sin and forgiveness for the past. The brokenness is palpable. There are very few songs that are so vulnerable as this. In fact, the first time I heard it, I was shocked by the transparency.
The chorus reads like a prayer: "I can't run from what I have done, can you take it away? Can you unlock a heart hard as a rock, and free it from pornography?"
As someone who has struggle with sexual sin, I resonate with the narrative in this song. A man desperately running from his past, trying to distance himself from his shame, trying to forget. But time cannot forgive our sins, only God can. This song takes an all too familiar prayer and puts it to music, calls me deeper into gratitude for the freedom bought by the blood of Christ, and beckons me into confession and the forgiveness that Christ has won for us.
Honorable mentions: My Pilot, Foxes
2. Addict with a Pen – Twenty One Pilots
Of all the bands that have made their way onto this list, Twenty One Pilots has meant more to me than any other. I know that their popular and that they draw some weird crowds and that there are a lot of people now who are too cool to like music that everyone else likes, but Twenty One Pilots was the first band I ever loved, and I loved them back when their music was all self published and Spotify barely knew about them.
Car Radio was the first song that ever roped me into a band. I remember when my friend attempted suicide and the words from Friend, Please resonating deep in my chest. The first time I heard Be Concerned I recognized my own struggle to know God even when I don't feel Him and even when I doubt Him, all the while putting on a good face to my friends, family, and church. So, needless to say, they had to make it on this list.
But of all their songs, the one that speaks to me most is Addict with a Pen. It paints a picture of someone travelling through the desert of life and doubt and suffering. Tyler starts out by admitting that he hasn't spoken to God in a long time, that he hasn't been a great son, but that he is searching and thirst: "I haven't found a drop of life, I haven't found a drop of you, I haven't found a drop of water."
It's quite psalmic, really. It reminds me of David's cry, "As a deer pants for flowing streams, so pants my soul for you, O God" (Psalm 42:1), and of Jesus's blessing of those who hunger and thirst for righteousness. I know what it's like to be spiritually dry and thirsty, and Tyler's words call me back into that place of dependence and longing for God.
The song's only verse talks about running through the desert with a handful of water and trying desperately not to spill it, but the water drains. He admits to being mindless, spineless, and pretending that he's okay when he's dying inside. It ends with a prayer and a plea: "You specialize in dying, you hear me screaming 'Father,' and I'm lying here just crying, so wash me with your water."
Wash us, indeed.
Honorable mentions: Screen, Be Concerned, Trees
3. Help Me Hurt – Front Porch Step
I found this song by accident, and I have been blessed by this guy's music ever since. There's controversy surrounding Jake McElfresh. Several accusations of sexual harassment. Some of these allegations even include rape, although these claims have never been supported or backed up. When Jake was 22, he engaged in sending and receiving sexually explicit text messages (on a consensual basis) with several young girls, some a few years shy of 18. Although he has never been accused of having sex with a minor, and he maintains that all of his "relationships" were online, he has admitted to sending and receiving lewd texts and nude photos, all from a place of deep insecurity and lust.
Of course, this blew up in his face. He has been labeled a pedophile, a rapist, and a monster. He's been faced with a whole slew of legal issues, boycotts, petitions, and protests. He thought about killing himself multiple times, and his songs attest to that. He disappeared for a few years.
And then, in June 2016, he released Help Me Hurt, and people were… angry. A whole new onslaught of comments via social media pouring in, comparing him to Chris Brown, saying things like, "How dare you use Jesus to justify what you've done!" and calling this a religious cop out.
The song contains many statements of depravity and shame: "Lord, don't take me as I am; I'm not worthy of your love." and "I was too blind to feel your rein; Lord, I deserve to burn in hell."
But there are also tremendous declarations of the grace of God: "But you'll still take me as I am, despite the dark inside of me. A sinner dead and to be damned, you asked to keep me company." Another line reads, "You loved me when I hated you." As a fellow sinner, dead and to be damned, deserving of the fires of hell, I feel the weight of sin through Jake's words.
Has Jake committed terrible sin and crimes against others and against God? Absolutely. Has he owned his sin, brought it to the cross, and begged God for grace and mercy? I believe so. And who are we, sinners and criminals alike, to deny him the grace that only God can give? What of Paul, serial killer and hunter of Christians? What of Moses the murderer? What of Judah, who slept with his daughter-in-law thinking she was a prostitute? What about Jacob and his many wives, or, better yet, Adam and his rebellion and cowardice? What about us?
The church has long embraced the worst of sinners, including myself. I resonate with the desperation for God's grace and forgiveness found in the music by Front Porch Step. It calls me to worship my great and forgiving God. As Jesus said in Luke 7:47, "Therefore I tell you, her sins, which are many, are forgiven—for she loved much. But he who is forgiven little, loves little."
May His grace abound.
4. A Prayer – Kings Kaleidoscope
It took some courage to write this song, I'm sure. A Prayer is a call out to Jesus asking Him where He is? It's simple, with few lyrics and multiple refrains of "Jesus where are you? Am I still beside you?" But of course, prayers are not always complicated, and I have often found myself on my knees repeatedly asking Christ where He is and begging Him to be present in my life. When you get to that point, words are not immediate, only the emotion behind them.
The courage, though, comes from the words the artist uses to describe his current state of need: "I'm wasting in this silence, and my fear is f—ing violent. I'm a child thrown to lions, is there hope on the horizon?"
Many of us are familiar with that state of desperation and depravity. We long for the voice of God, but the silence breaks us down and we waste away in this fear that is too violent for formalities. Helpless among predators, we long for the hope that Jesus offers.
More Christians need to be brave and bold in their expressions of the faith. We need to skip the decorum and be honest about what plagues us, what breaks us, and our longing for the God who heals all wounds. The world doesn't need our politeness, it needs the gospel, which is raw and cuts deep.
5. Quick to Run – Front Porch Step
And another one from Front Porch Step. Am I making a statement about how God's grace can and does move through even the most sinful of pasts? Probably (definitely).
Quick to Run is most definitely a prayer. Jake is being honest with God and expressing that he hates the man he is and wants to be sanctified, but would much rather skip the suffering and just be in heaven with his God. This life is tough. That much we do know. Whether it's our own sin, the sin of others, or the suffering we see on TV, in our streets, and in our homes, this life is not what it's supposed to be.
In Quick to Run, Jake expresses his desire for Jesus to come quickly and bring him home, but also prays that until that day the Spirit would continue to make him more like Him: "I wish you'd carry me home; take me away from this house. I hope and pray that every day this wretched man that you have saved could start to look like you somehow."
May we all, beggars on the doorstep of God's grace, look more like Jesus every day.
So, there you have it. There are many, many other songs that I wanted to include, but I decided to cap myself at five. Broken songs from broken people that call out to my own broken self and invite me to prayer and worship.
What songs call out to your soul? Let me know in the comments below!
---
SUPPORT THE COMMON LIFE BY SUBSCRIBING, LIKING, AND COMMENTING BELOW!